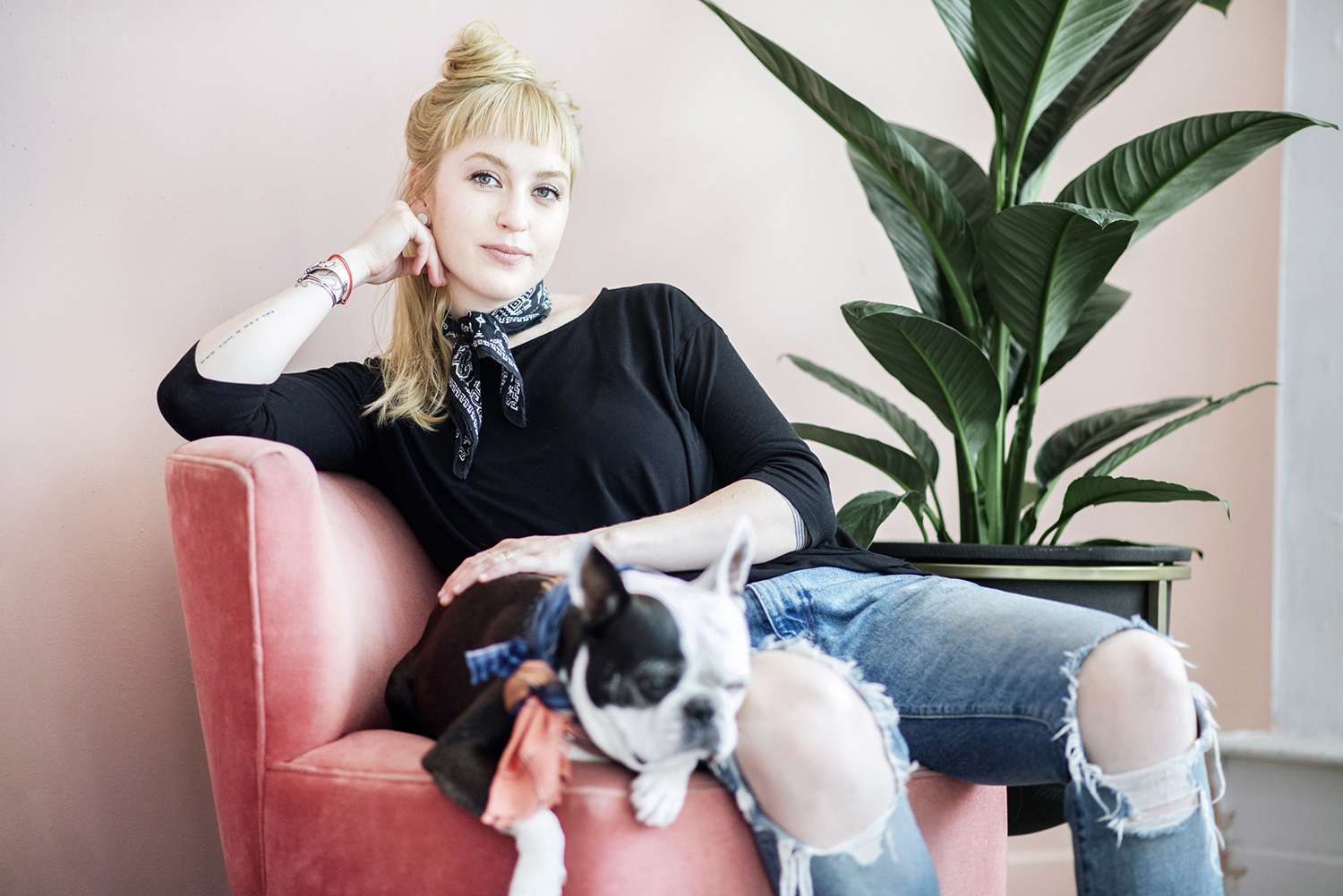 After nearly a decade of balancing a career working in the luxury interior design world by day and weaving by night, textile artist Jillian Wolf launched her own studio, Zoltner Wolf Textiles in 2017.
Jillian began weaving while pursuing her BFA in Fibers from Savannah College of Art and Design. Learning the intricate process is tedious and requires practiced patience and meticulous attention to detail. But to look around this New Jersey native's home she shares with her husband, you will find that the magic is in the details. Each room dotted with quiet, unexpected treasures, each thing lovingly placed, and in the middle of it all, sits a beautiful floor loom. Falling in love with the hours of quiet, meditative repetition, practiced by centuries of weavers before her, Jillian is proud to breathe new life into a traditional craft.
The focus of her current work revolves around color theory, creating pattern and composition through the interactions of color. Her background working in NYC, surrounded by magnificent interiors, modern showrooms, galleries and historic homes had a profound impact on her work. Drawing inspiration from different eras of art and design, she creates color palettes that reference a timeless glamour. Each piece is made entirely by hand in her studio. Beginning as cones of gleaming silk thread, each step is carefully planned and executed. After countless hours of painstaking work, the final product is revealed; a one of a kind, contemporary heirloom.